6.2 PRELIMINARY PATCH NOTES
The 6.2 Patch Notes have been put online. We will be getting yet another new flowerpot seed (Sweet Pea):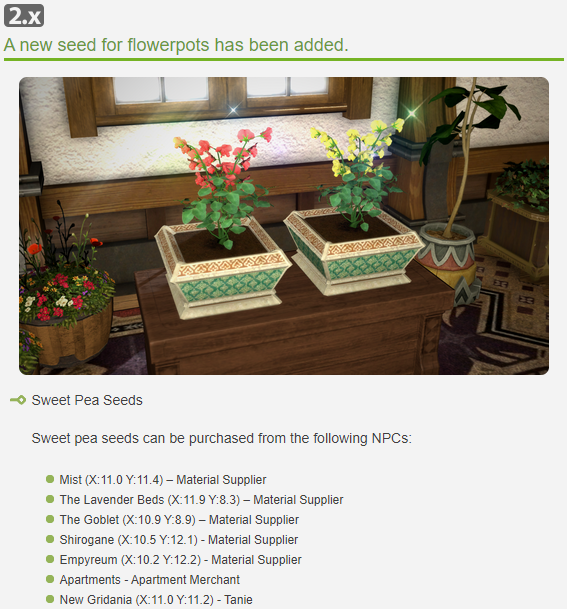 SEED LIST FILTERS
Filters have been added to the Seed List table. You can search for a specific seed and harvest location directly within the table. Seed Type, Grow Time, Wilt Time and Node Level columns can now be filtered by its respective category.
6.0 PATCH NOTES
The 6.0 Patch Notes have been put online. We will be getting yet another new flowerpot seed (Triteleia):